Zovirax
Empower: print campaign
Empower: outdoor
Headline: Express healing service for cold sore suffers everywhere. Zovirax. Empower your lips.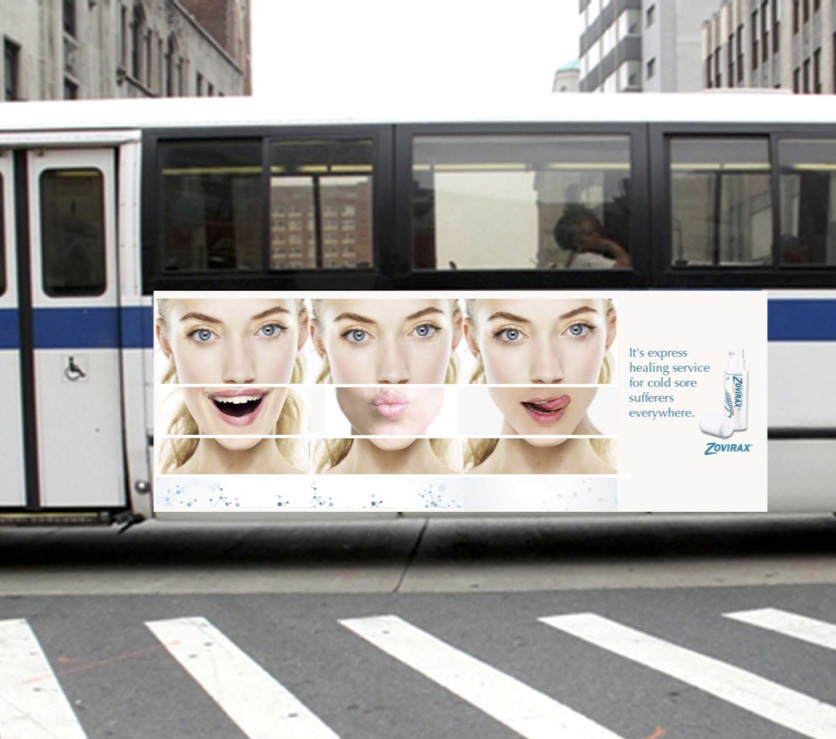 Empower: "Expression Yourself" interactive banner
Read My Lips
Different sets of lips/expressions slide by from the left. Below different descriptions slide by from the right. The viewer clicks when they see the description that matches the expression. The more correct clicks made the better they are at reading lips!
Crooked Smile: I hate being right but somebody has to do it.
Soft Smile: There's nothing better than new shoes.
Bottom lip sticking out: The no fail way to always get your way.
Lips turned up: You folded the laundry and put it away? Lip curled teeth showing: I hate Mondays.
Interactive Ad
Tap the screen to see different expressions. With each tap a new expression slides into frame. Click on the science demo to play details about how Zovirax technology works to help heal your cold sores fast.